LinxVR in Education
LinxVR is a device and content management system for standalone VR headsets. A typical deployment would be a set of 30 VR headsets in a classroom with the teacher controlling each session from the front of class through their laptop or IWB. All of the control functions run in a web browser so there is no software installation or server equipment necessary.
This document answers some of the common questions teachers have about VR in education.
Q1: Are my headsets and controllers charged and ready for class?
LinxVR offers this and other Mobile Device Management (MDM) features such as serial number reporting, asset tagging, etc...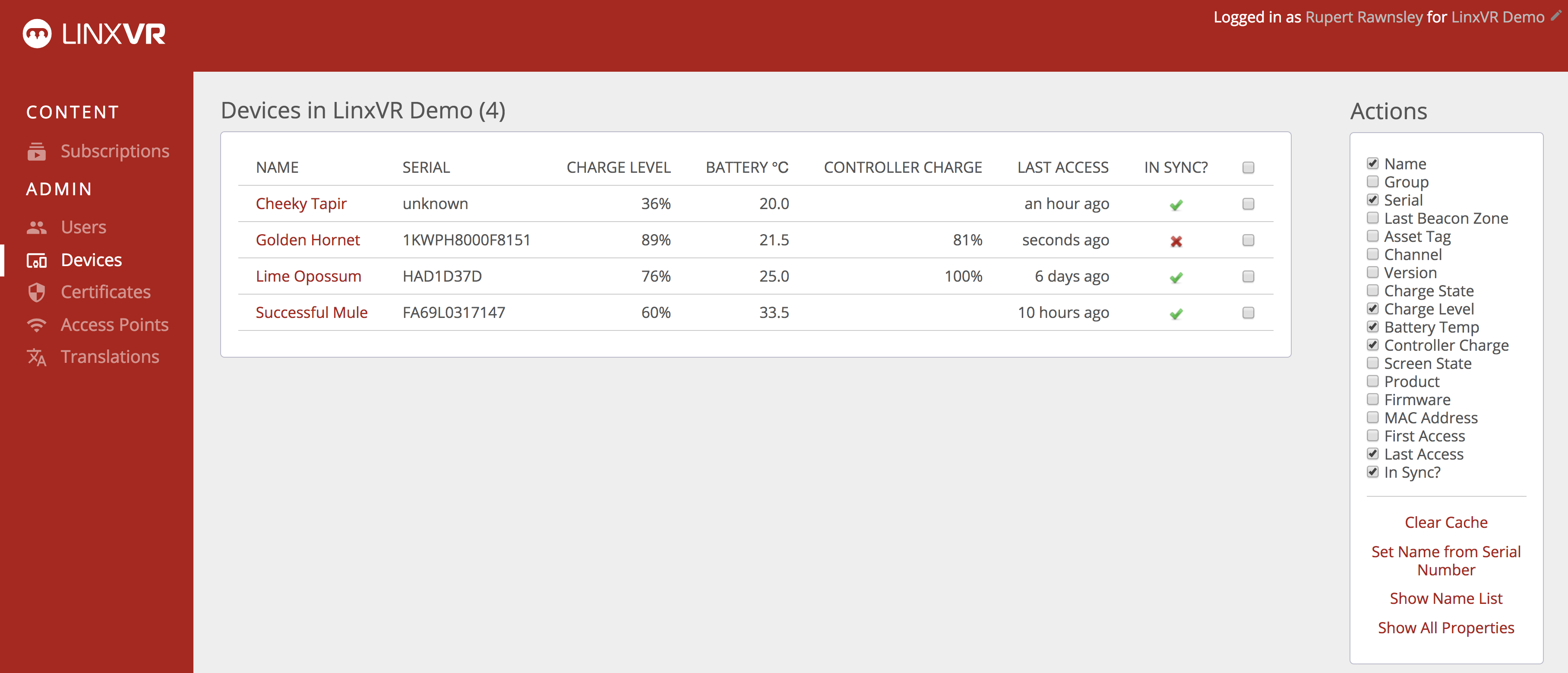 Q2: How do I find good quality content that supports the curriculum?
The ClassVR library is a bank of 360° images, 360° videos, and 3D models that are mapped to printed lesson plans.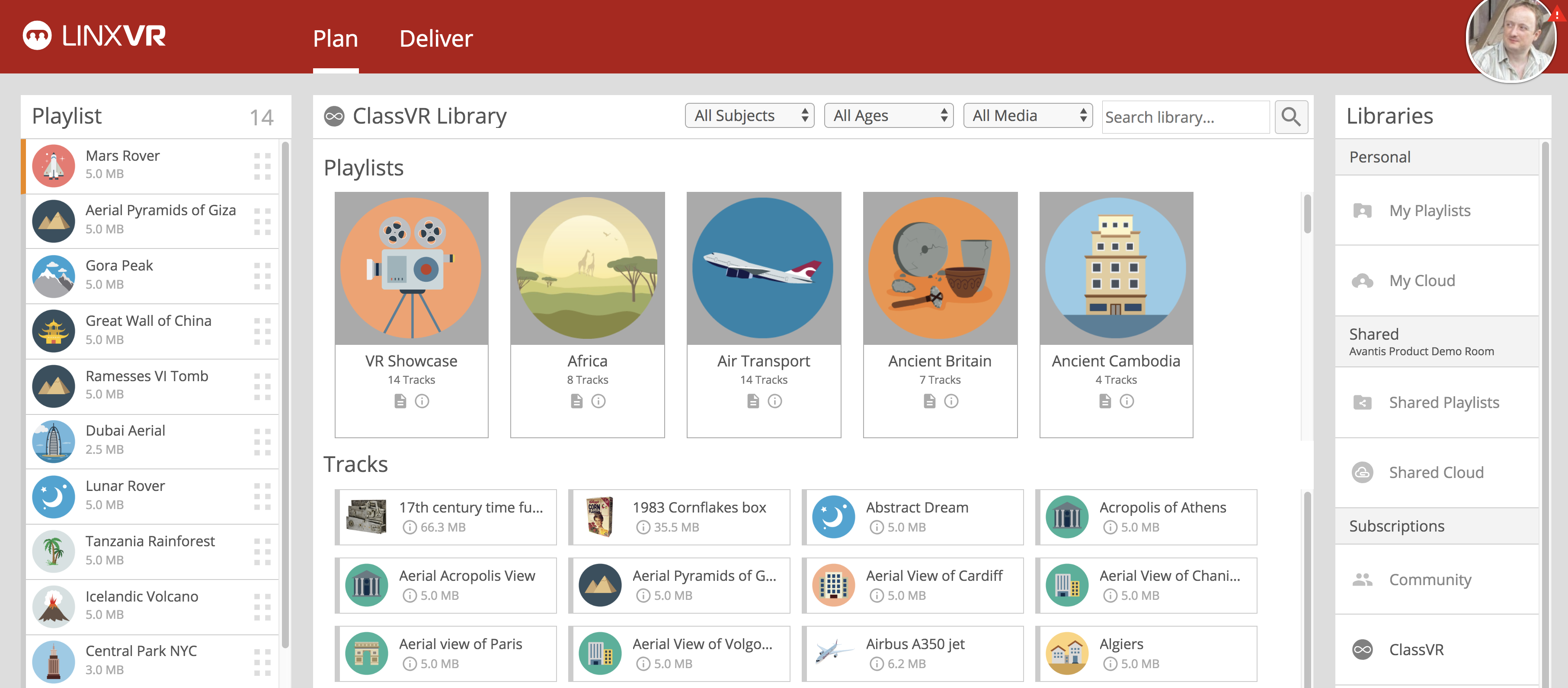 In technology terms this content is basic, but it provides a great base from which to work and we have found that well structured lessons using 360° images and videos on a low-cost 3DoF headset have a big impact on learning outcomes. There is absolutely a place for more exciting and interactive content in class, but it is often topic specific and only available on high-end VR platforms.
Other apps, such as CoSpaces VR, can still be launched on all headsets simultaneous by the teacher using LinxVR.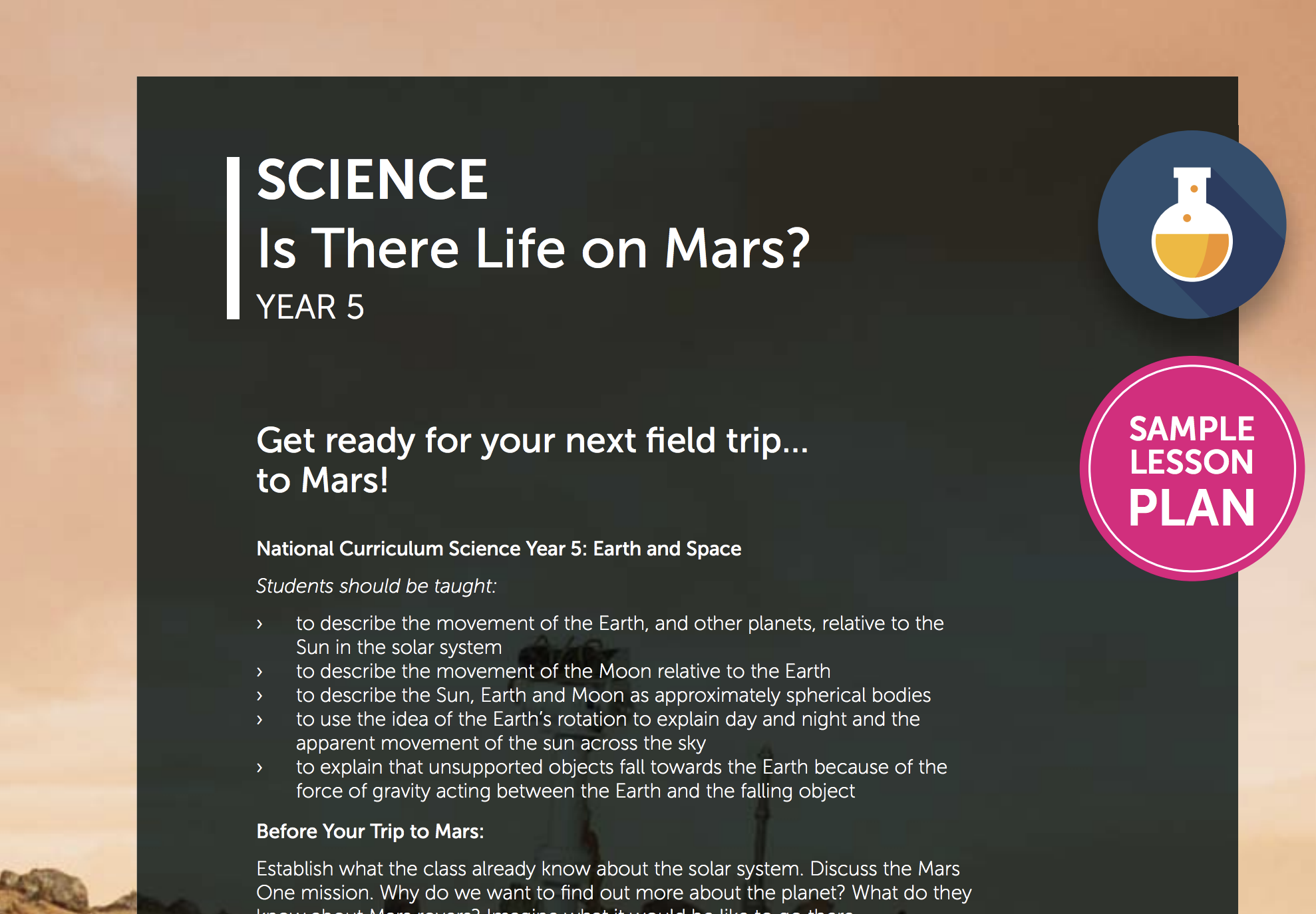 Q3: Can I add my own content?
Teachers can drag-and-drop files into the cloud (either their private cloud or one shared by the school) and then build and save "playlists" from these individual files. These playlists can also be shared with the school or with the wider community.

Q4: How do I keep a whole class of students focused on each activity?
When the teacher starts a session (presses the play button on the first track of a playlist) the headsets are locked into that activity and cannot get out (to the extent that this sort of control is possible on each platform). The teacher can direct attention by clicking on the preview window in the Player and the student will see "breadcrumbs" to follow. The head orientation of the students is reported back so the teacher can get a feel for where the students are looking.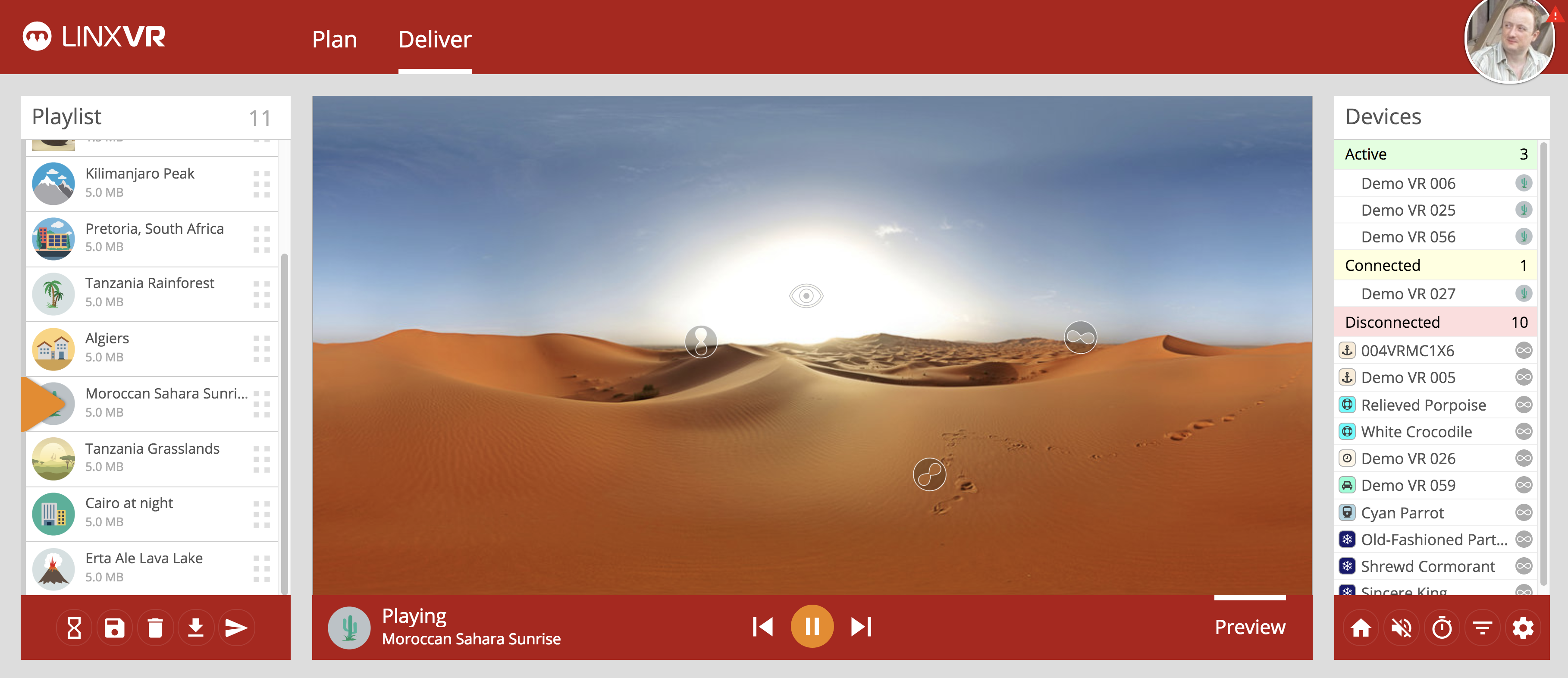 Q5: Can I pause the lesson when I need my students to come back to reality?
This is important because VR lessons tend to be so exciting they have to be stopped periodically. We have a "waiting room" feature that puts the students somewhere boring until they have calmed down.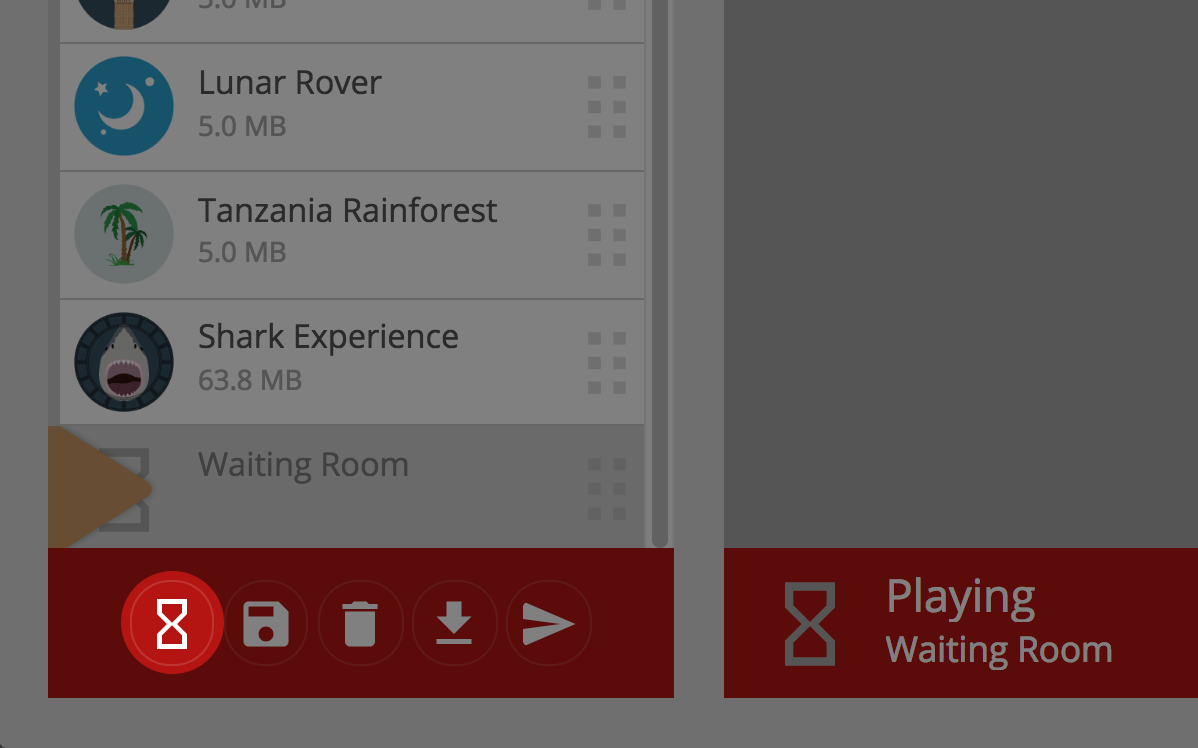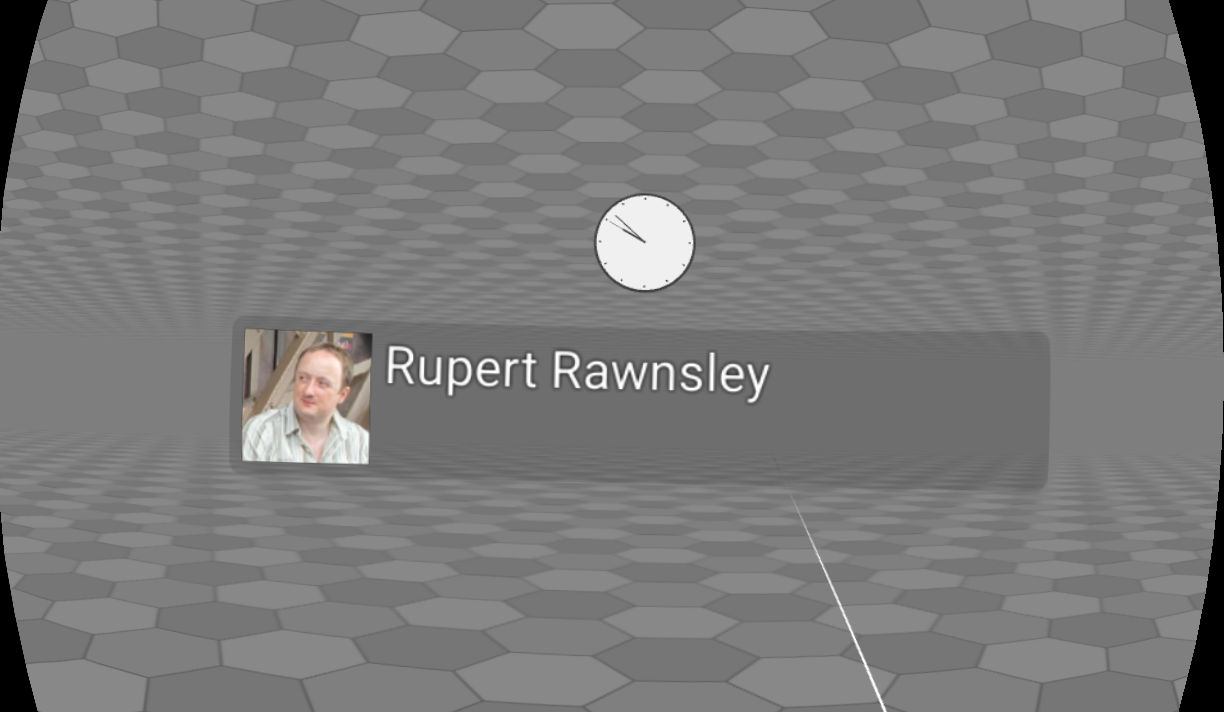 Q6: Is VR safe, especially for young students?
Each headset manufacturer has their own age recommendations and these should be respected.
In our opinion, the biggest modulating factor is how long the students spend in VR. Therefore we have implemented a timer that will alert the teacher if the session has gone on longer than 15 minutes, which we think is a safe limit for young students and plenty of time for a high-impact topic opener like a tour of Ancient Egypt.