Installation Instructions
LinxVR is available on all standalone VR platforms and different models may be used simultaneously in the same lesson. Follow the instructions below for your platform of choice.
Oculus Go
To get the app you will need to enter a product key for the account you used to register your Go:
https://secure.oculus.com/redeem-code
Use one code per account, but that account can support any number of Go headsets. LinxVR should then appear in the apps list on your Go and in the mobile companion app. Email us to request a product key.
Mirage Solo
The app isn't yet officially released in the Daydream store, but you can join the beta programme here:
https://play.google.com/apps/testing/com.linxvr.gvr
The app should also work for Google Cardboard devices.
All Headsets
Once you have the app installed on your headset, launch it and you should see something like this: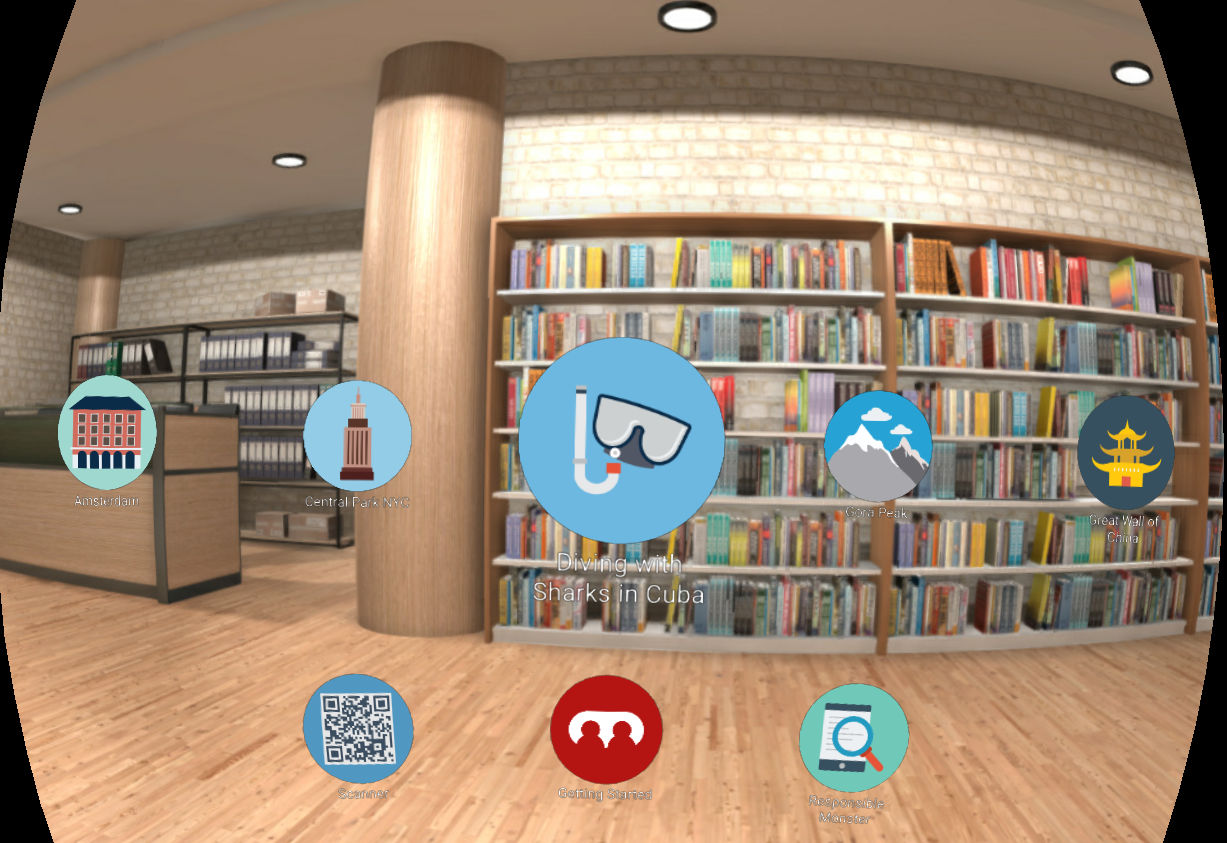 The top row is some sample content (icons will be greyed out until their content downloads). In the bottom row click on the Scanner icon and type in your organisation enrolment code.